SQUARE 1 MULTI-POWER® Cylinder by Fabco-Air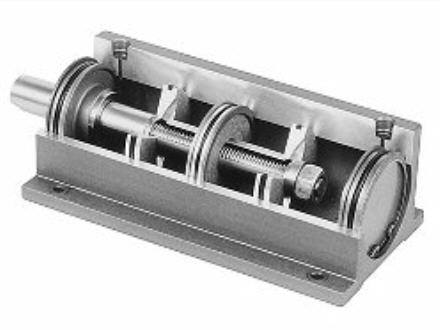 The Fabco SQUARE 1®-MULTI-POWER® Cylinder has multiple pistons attached to a common rod with internal air passages thus allowing much higher forces without having to use a bulky, larger bore cylinder or high pressure hydraulics.

Square 1®-Multi-Power® Cylinders come in 5 bore sizes. 2 stages (pistons) only. Consult Catalog CV9 for available strokes.
Features:

5 Bore Sizes (3/4" to 2")

Duralon® Rod Bearing for Longer Life
Prelubed with Magnalube-G® Teflon Grease

Chrome Plated Stainless Steel Piston Rods

Air Service to 150 PSI

Available in 2 Stages @ 150 psi

Uses only 1 Stage to Return, Saving Air Volume

Many Options to Choose From
Literature

Square I Cylinders
Literature
These pneumatic air cylinders provide several convenient mounting surfaces.
[ Download ]
(769kb)