SLS/MLS Series Rodless Screw Drive Actuators by Tolomatic Axidyne Electric Motion Control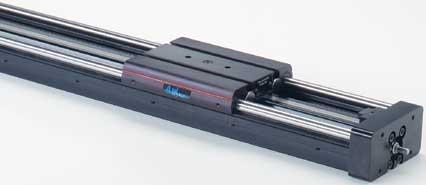 Tolomatic SLS series screw drives are pre-engineered, load-supporting and fully enclosed slide-style actuators. A guidance system of recirculating bearings on ground steel shafts provide consistent carrier tracking and long actuator life.
Rigid low-profile design is ideal for space sensitive applications

1 body size in English and Metric models.

Wide base for easy mounting

Strokes in any incremental length up to 72 inches depending on screw selections