Tolomatic B3S/M3S Series Rodless Screw Drive Actuators by Tolomatic Axidyne Electric Motion Control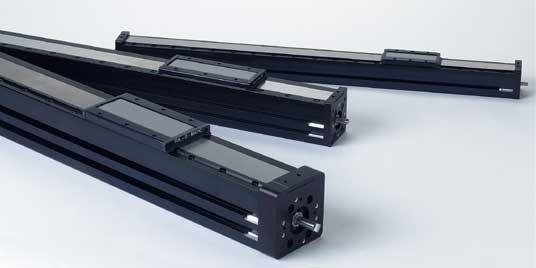 The Tolomatic B3S Series of rodless electric linear actuators is capable of accommodating heavy loads
and handleing high moment loads with consistent, smooth operation. It is a cost-effective alternative to cumbersome auxiliary rail systems. The B3S delivers consistent load tracking and a 100% duty cycle.
3 english and metric body sizes

Same envelope size as the BCS series but has higher load capacities

20 english body size screw/nut combinations

12 metric body size screw/nut combinations

Strokes in any incremental length up to 120 inches depending on screw selections