Cylinder Switches
For use with NFPA Cyinders
Switches And Sensors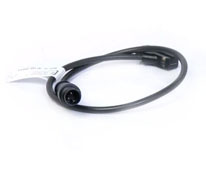 The EG Series is proximity switches and sensors that are available in Reed and PNP and NPN electronic type.

These high quality switches entail a multitude of performance advantages. Please note that these switches are compatible with all AirCylindersDirect.com cylinder magnets.


An extremely accessible, over-size Phillips head screw configuration
Durable Cable Seal
Robust Housing Material
Innovative T-Slot Profile Design
Extremely Bright 180° LED
Housing materials are polyamide, PBTP reinforced fiberglass or aluminum depending of the sensor selected.
Mounting clamps are available for attaching to virtually any cylinder size and type.