OSP Rodless Cylinders by Quincy Ortman Fluid Power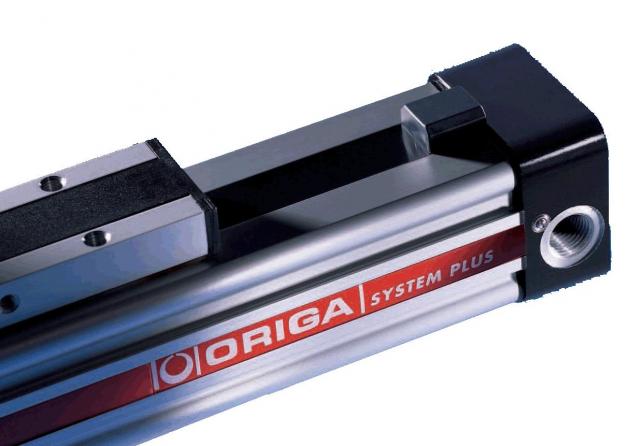 Quincy Ortman Cylinder OSP Series is 100% Interchangeable with Origa Rodless Air Cylinders at lower prices.
Rodless Pneumatic
16mm through 80mm Bore
115 PSI (8 Bar) Pressure Rating
The OSP Series linear drive system offers engineers complete flexibility. The well known Origa cylinder has been further developed into a combined linear actuator, guidance an control package. It forms the basis for the new, versitile Ortman System Plus linear drive system.
All additional functions are designed into modular system components. Mounting rails on 3 sides of the cylinder enable modular components such as linear guides, brakes, valves and sensors to be fitted to the cylinder itself. This solves many installation problems, especially where space is limited. The modular system concept also forms an ideal basis for additional customer specific functions.